The small community with a big heart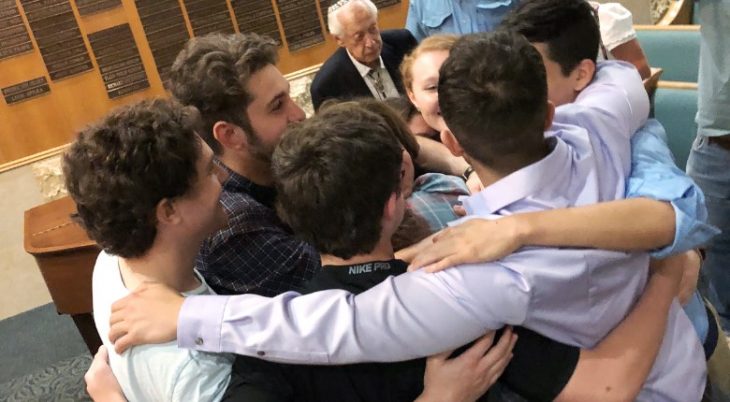 Sinai Free Synagogue is a small community with a big heart. We are so much more than just a building, a house of worship, or a school. We may each congregate for different reasons, but when each of us walks through our doors, in person or virtually, we are welcomed. There is a great sense of community,  a true sense of being connected to the values that help us lead Jewish lives. We enjoy sharing our rich Jewish history and culture and we strive to make every individual, regardless of age, race, gender, sexual orientation or religious background feel welcome and at ease in our congregation.
Discover greater Jewish meaning in Torah study; meet new friends at Shabbat dinners; worship and sing together at Friday night services with our congregation; take part in our book club; introduce your children to the wonders of Judaism; practice Tikkun Olam to help heal the world. By joining our synagogue, you'll discover your own unique path in Judaism.
From our home in Mount Vernon, NY, Sinai Free Synagogue serves the surrounding communities of lower Westchester including Pelham, New Rochelle, Bronxville, Tuckahoe, Crestwood, Eastchester, and Yonkers, as well as the Bronx.
We are committed to a journey, where we deepen our connection to faith, ties to Israel, and the Jewish people.
Interested in joining our community?
Sinai Free Synagogue is a progressive Reform Jewish community serving Southern Westchester and the Northern Bronx. We provide an open and welcoming Jewish center of active inspirational living, learning, spirituality and culture for individuals and families of diverse backgrounds, traditions and values.
Sinai Free Synagogue, a Reform Jewish community, embraces the value our Jewish tradition teaches us, "All of us are responsible for one another" – Kol Yisrael Aravim Zeh BaZeh. We fulfill this responsibility by nurturing a vibrant Jewish identity through Torah, worship, loving deeds, cultural and religious education, and by fostering a love of Israel. Members join together to build a strong connection between synagogue, school and home. We welcome all members to participate in our rich communal experiences and we encourage life-long Jewish learning. As a community, we share our joys and pray together on Shabbat, Jewish holidays and at family simchas. We provide support and comfort within our congregational family and the wider community by making the world a better place through Tikkun Olam, repairing the world. These shared moments create a bond within our community that enables each member to learn and develop a love and appreciation of Judaism and Jewish traditions.
Our warm and comfortable environment includes those wishing to enhance their Jewish education, those new to Judaism and non-Jewish family members. As a diverse Jewish community, we strive to be open, inclusive and responsive to all who wish to participate in Jewish life – singles, couples and families in all their forms. We provide a religious education for our children and congregants that foster the formation of a strong Jewish connection. We engage our members in rich traditions, which are shared across generations. SFS is proud of its ability to unite as a community through active Jewish living and learning, creating a "home away from home" for each congregant.