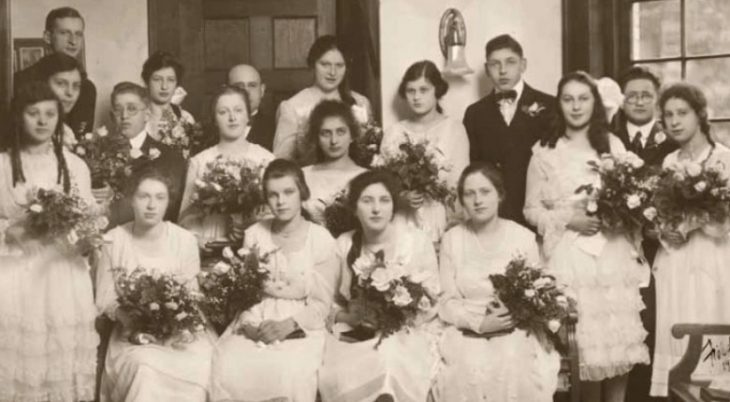 A History of Significance
Sinai Free Synagogue is Westchester's "newest" Reform congregation, but our roots go back over 100 years. Formed in 1999 by a merger of Mount Vernon's Sinai Temple and the Free Synagogue of Westchester, our congregation has a long, distinguished history.
Sinai Temple, founded in 1906, was the first Reform congregation in Westchester County. One of its early worshipers was Civil War veteran, Moritz Lowenstein. Eleanor Roosevelt was one of many distinguished speakers to energize the group at services. In the 1970s, Sinai Temple of the Bronx (whose spiritual leaders included Rabbi Herman Saville) moved from the Grand Concourse and merged with Sinai Temple of Mount Vernon, which occupied a beautiful building on Crary Avenue from 1926 until the merger with the Free Synagogue of Westchester.
The Free Synagogue of Westchester was founded in 1927, patterned after the liberal viewpoint of the Stephen Wise Free Synagogue in Manhattan. The congregation's previous home, just south of our beautiful synagogue, served as a secret storage point for arms bound for Israel as the new nation was fighting for its independence. The original house on the property had been a stop for slaves heading to freedom via the Underground Railroad.
Both congregations were known for their active membership and dynamic rabbis who were at the forefront of the move to establish the State of Israel and were early and outspoken supporters of the civil rights movement in America.
In the fall of 2006, Judea Reform Temple of the Bronx closed its doors and joined with SFS to celebrate our shared heritage and communal values.
Through the Years
See our history come to life in this series of classic Confirmation group photos! The slides will advance automatically, or you can use the arrows (« ») below the image to explore the gallery.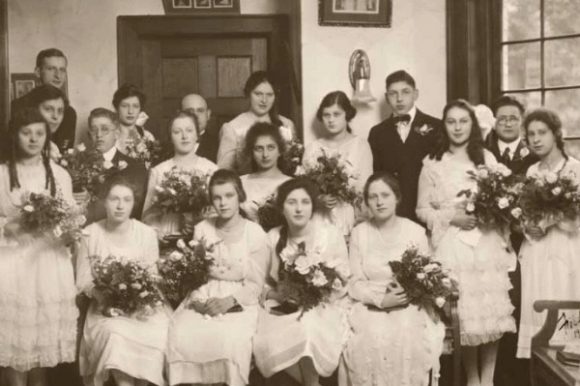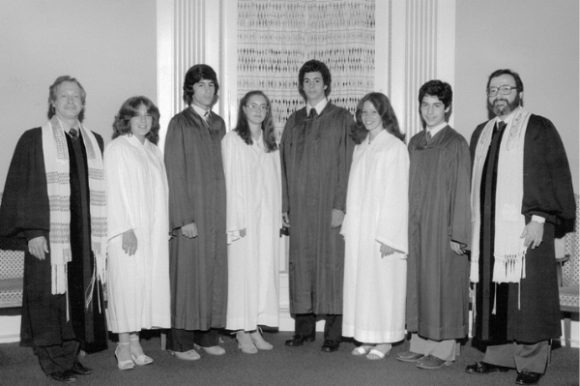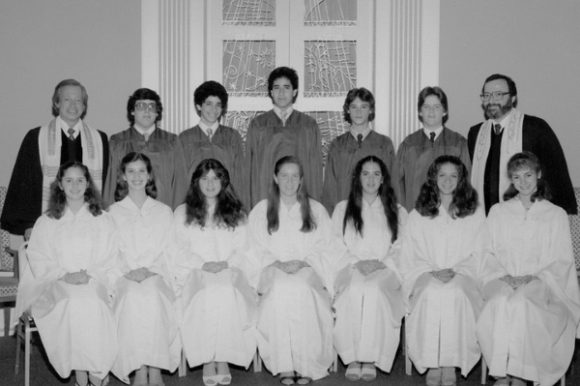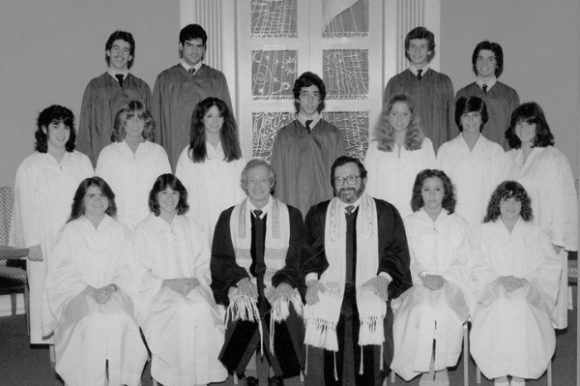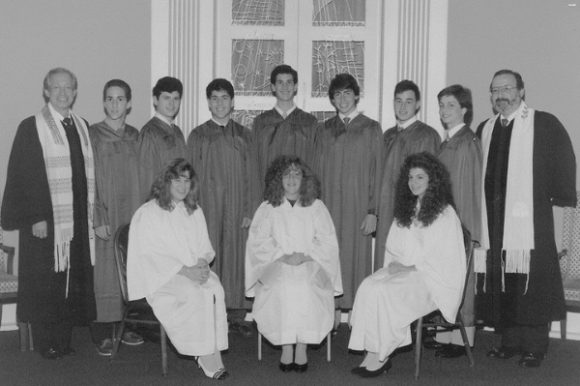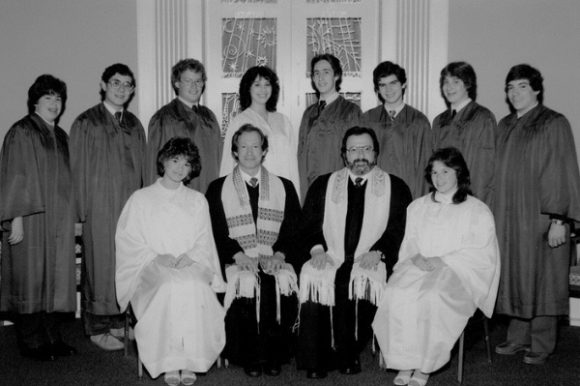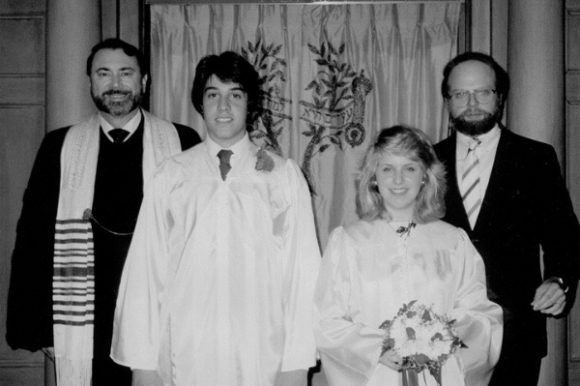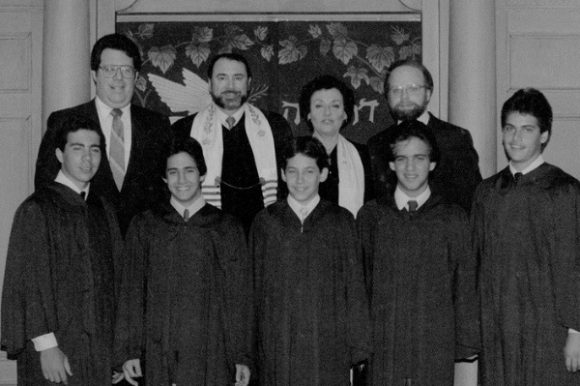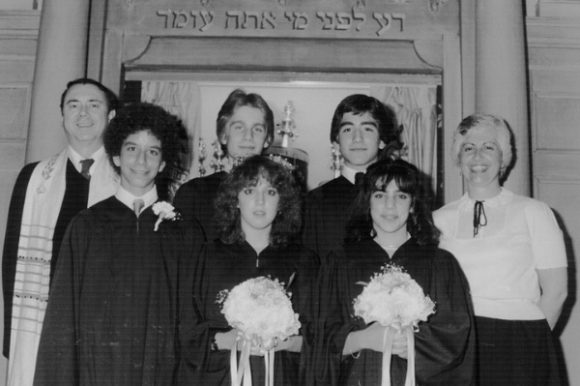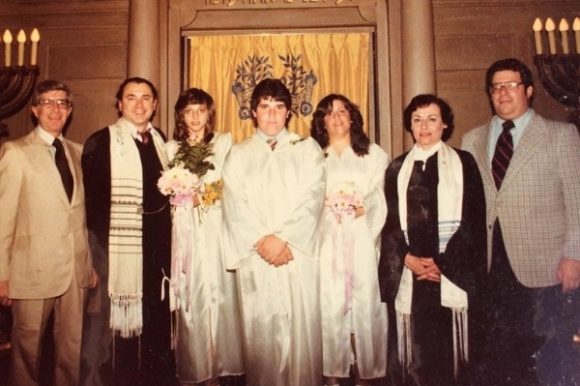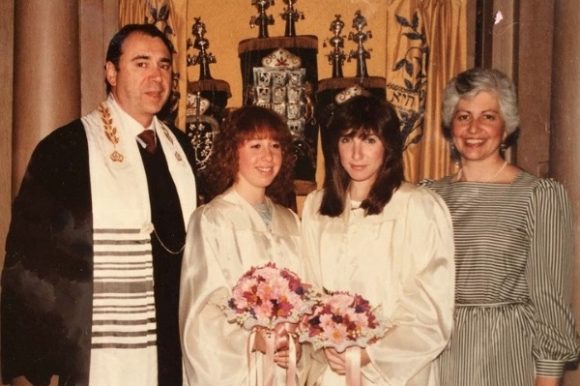 Our Rabbis, Past and Present
Use the arrows (« ») to explore our Rabbinic history – get to know the names of the rabbis who've served and helped shape the identity of this community with their dedication and commitment.
George Alexander Kohut
1906-1907
Sinai Temple
I. Warsaw
1907-1908
Sinai Temple
Joseph I. Gorfinkle
1908-1929
Sinai Temple
Max Maccoby
1927-1956
Free Synagogue
Dr. S. Andhil Fineberg
1929-1937
Sinai Temple
Dr. Henry E. Kagan
1937-1969
Sinai Temple
Leon A. Jick
1957-1966
Free Synagogue
Max Hausen
1966-1972
Free Synagogue
Hirshel L. Jaffe
1970-1973
Sinai Temple
James H. Perman
1972-1993
Free Synagogue
Cyrus Arfa
1974-1988
Sinai Temple
David Lipman
1988-1999
Sinai Temple
Bernard M. Zlotowitz
1993-1994
Free Synagogue
Morris W. Barzilai
1994-Present
Free Synagogue/Sinai Free Synagogue