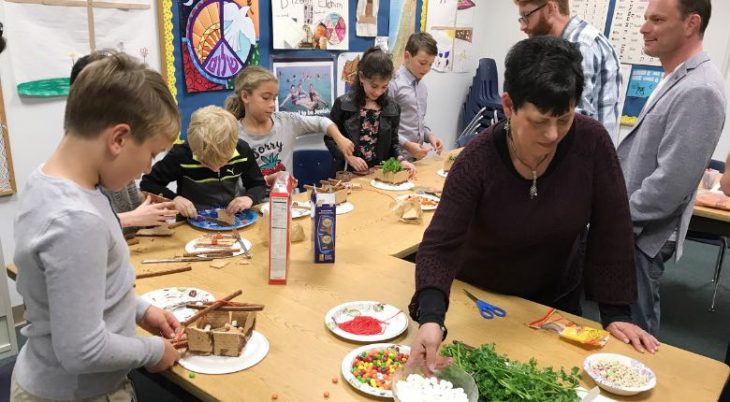 Our Religious School strives to be a caring and inclusive community providing dynamic Jewish experiences and fun, engaging learning that creates "Jewish souls".
Click here to register for Religious School 2022-2023!
Fill out our Contact Form to arrange a tour
Creative, fun, and comprehensive Jewish learning
Our small community with a big heart comes to life in our religious school, where we provide a comprehensive education that is creative, fun, and adaptable to your child's needs.
Students are encouraged to ask questions as they discover their own path and passions to living a Jewish life. Through the curriculum, students embark on a journey that prepares them for a unique and meaningful Bar or Bat Mitzvah experience, and continues through Confirmation and beyond. Our children dive into holidays, Jewish history, culture and traditions, rituals, prayers, Torah, Hebrew, ethics, philosophy, current events, and an appreciation of the land of Israel, past and present.
We start with our students and families where they are, regardless of level of knowledge. Our Cantor, Amy Goldstein, is also our Education Director. Her love of Judaism, music, art and theater shines through and engages the students.
Religious School program details