SFS Film Society Discussion - "Duck Soup"
01 Feb @ 7:30 pm - 8:30 pm
You voted early and often, and we have a winner! The Marx Brothers' "Duck Soup" will be the final film in our three-part mini-series, Jewish-American humor in movies.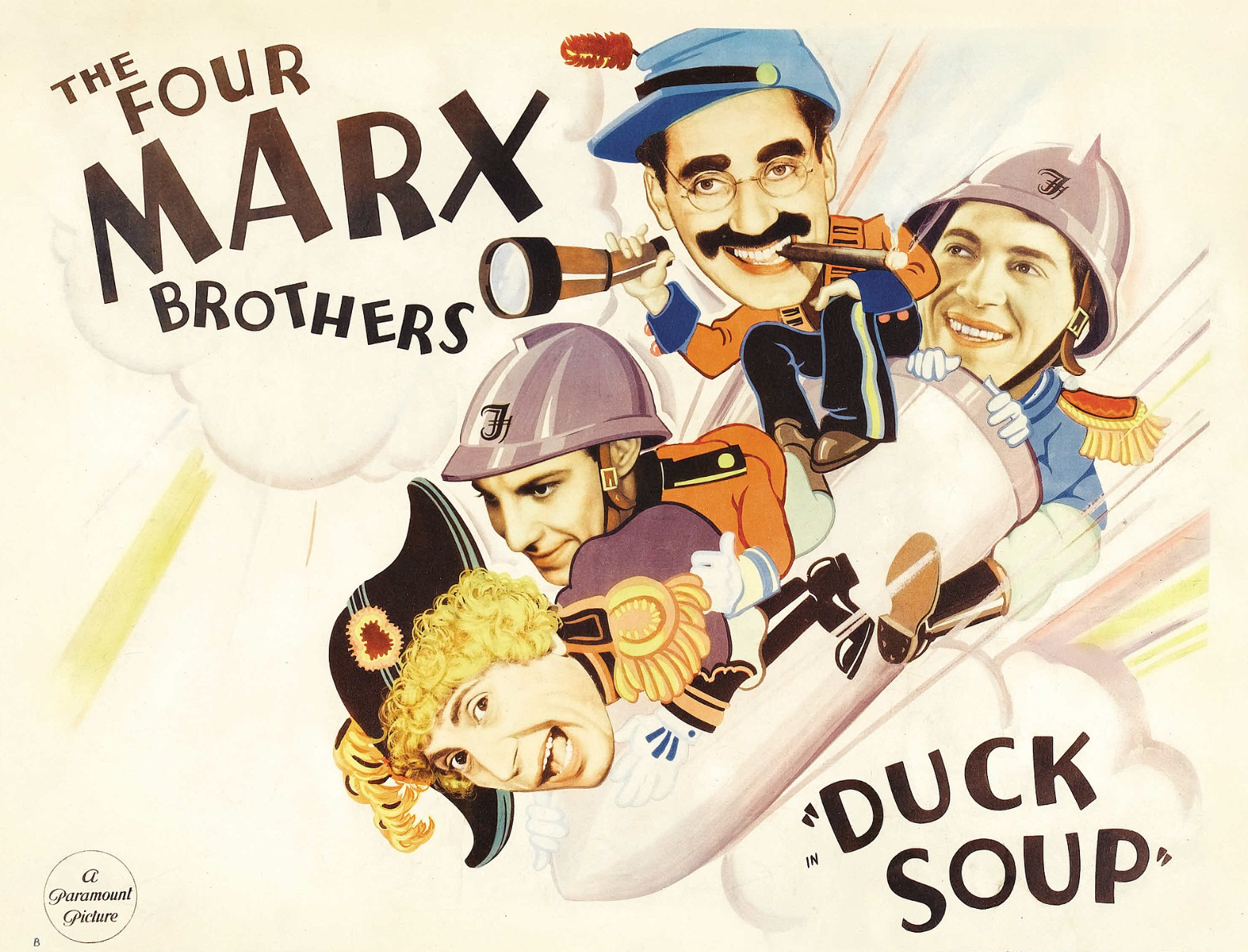 When the tiny nation of Freedonia goes bankrupt, its wealthy benefactor, Mrs. Teasdale (Margaret Dumont), appoints Rufus T. Firefly (Groucho Marx) as the country's dictator. Sensing a weakness in leadership, the bordering nation of Sylvania sends in the spies Pinky (Harpo Marx) and Chicolini (Chico Marx) to set the stage for a revolution. As Firefly clashes with the Sylvanian ambassador (Louis Calhern), plenty of mayhem ensues, and the countries verge on all-out war.
UPDATE: "Duck Soup" can be streamed for free on FshareTV.  It can be rented for $3.99 from Apple TV, Amazon, Google Play, YouTube, Vudu, Microsoft, Redbox, DirecTV and Spectrum. There are nine DVDs in the Westchester Library System, and five DVDs in the New York Public Library.