Passover First Night Seder at SFS and on Zoom
05 Apr @ 6:30 pm - 9:30 pm
Passover begins at sundown on Wednesday, April 5th.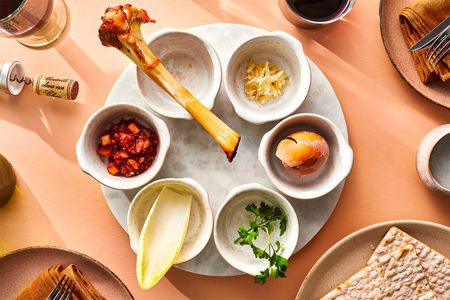 Our SFS sacred community will gather together both in-person for a community Seder and on Zoom. Click SEDER to fill out the reservation form by Wednesday, March 29.
We will relive the ancient story of our past, drink four cups of sweetness, and end the evening just like our ancestors, re-energized to confront the challenges of the moment, and blessed with a new perspective about the infinite ways that our lives are intertwined with the past and our hope-filled future.
IN PERSON WITH SEDER MEAL: Service at 6:30 followed by dinner (includes a catered Kosher meal of gefilte fish, chopped liver, matzah ball soup, roast chicken, brisket, broccoli almondine, matzah farfel pudding, sweet potato pudding, accompaniments, beverages, dessert). Please let Ellen know if you need a vegetarian main course.
Pricing below.
ZOOM: Service at 6:30
PLEASE NOTE:
If you are going to be celebrating Passover with us on zoom, we are offering you the opportunity to order dinners to be picked up in the afternoon at the prices below.
PRICING (if cost is an issue, please contact the office):
Adults: $48 per person
Teens (13 – 18): $18 per person
Children (5-12): $12 per person
Under 5: No Charge
Zoom only – $18 per screen suggested donation.
Seder plate for home is $18 (if picking up dinner)
DEADLINE TO REGISTER TO ATTEND IN PERSON AND TO ORDER TAKE HOME DINNERS IS WEDNESDAY, MARCH 29
Click SEDER to fill out the reservation form for in person attendance, zoom attendance, and dinners to be picked up (if zooming)
Our Seder is open to the community. If you know of friends, acquaintances, or neighbors who are looking for a family friendly Seder to attend, let them know about us. We would be happy to reach out to them.