SFS at Temple Emanu-El for Worship Service & "Violins of Hope" Concert
27 Jan @ 6:00 pm - 9:00 pm
Special Friday Night Service and Violins of Hope Concert at Temple Emanu-El of NYC  (E 65th St and 5Th Ave)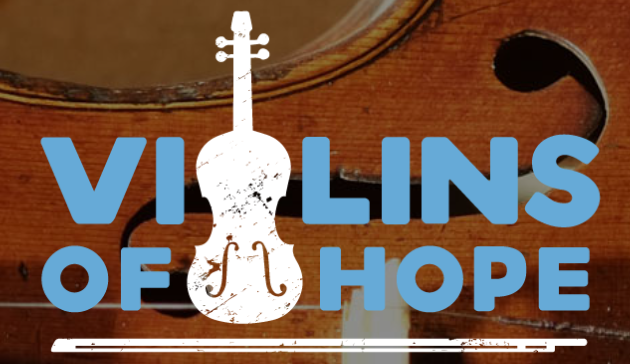 Sinai Free Synagogue will be attending a special Shabbat service and concert at Temple Emanu-El (E 65th St and 5th Ave) in Manhattan. Rabbi Mo and Cantor Amy will lead a group that will attend in person. The service and concert will also be livestreamed. Watch by clicking Violins of Hope Concert
Friday January 27,2023 is International Holocaust Memorial Day, the anniversary of the liberation of the Auschwitz-Birkenau concentration camp in Poland on the same day in 1945. Temple Emanu-el is marking the 78th anniversary of the liberation of Auschwitz, with a special Shabbat service and Opening Night concert in conjunction with the Violins of Hope: Every Violin Has a Story exhibition at Temple Emanu-El.
The performance will feature a private collection of "The Violins of Hope," Holocaust era instruments that have been lovingly restored and have been traveling the world. They will be played by the Orchestra of St. Luke's. As many as 6,000,000 Jews were murdered in WW2, but their memory is not forgotten. It comes back to life with every concert and every act of love and celebration of the human spirit. For more info on these special instruments click Violins of Hope.
If you are interested in attending this exceptional Shabbat Experience with Rabbi Mo and Cantor Amy please email Rabbi Barzilai at mbarzilai550@gmail.com.